Scotland + Venice 2018 for the 16th International Architecture Exhibition
22 May – 17 November 2018, Palazzo Zenobio
The Happen­stance
The Happenstance was Scotland + Venice response to Grafton Architects theme of Freespace. In the garden of Palazzo Zenobio, WAVEparticle curated an active archive around a boardwalk-cum-climbing frame designed by Baxendale. The Happenstance engaged with people of all ages, encouraging everyone into a vital relationship with the built environment through adding to the structure and staging their own events (over 60), demonstrating and gathering what can be built using play as an active agent within the process of rethinking and reclaiming Freespace. Elements of The Happenstance were exhibited in Scotland along with a series of aligned events.
Tomorrow is the closing day of the beautiful sharing experience between Scotland, with the tireless, inspirational Peter McCaughey, and Venice. It has been intense months where, since the opening of the pavilion at CA 'Zenobio, the interaction between artists and citizens has been addictive, sparkling. Scotland hosted in the garden of CA 'Zenobio… the entire city: citizens, associations, children, students, etc. And unforgettable deckchairs to enjoy outdoor cinema. And tomorrow we recover the threads of a beautiful relationship weaving.
– Giovanni Andrea Martini, President of the Venice Municipality
Exhibition Dates
May 22 2018 to November 17 2018
Location
Palazzo Zenobio
Sestiere Dorsoduro, 2596, 30123 Venezia VE, Italy
The Ca' Zenobio degli Armeni is a Baroque-style palace structure in the sestiere of Dorsoduro, in Venice, Italy. The nearby bridge Ponte del Soccorso connects it to the Palazzo Ariani.
4 November 2018 — Writing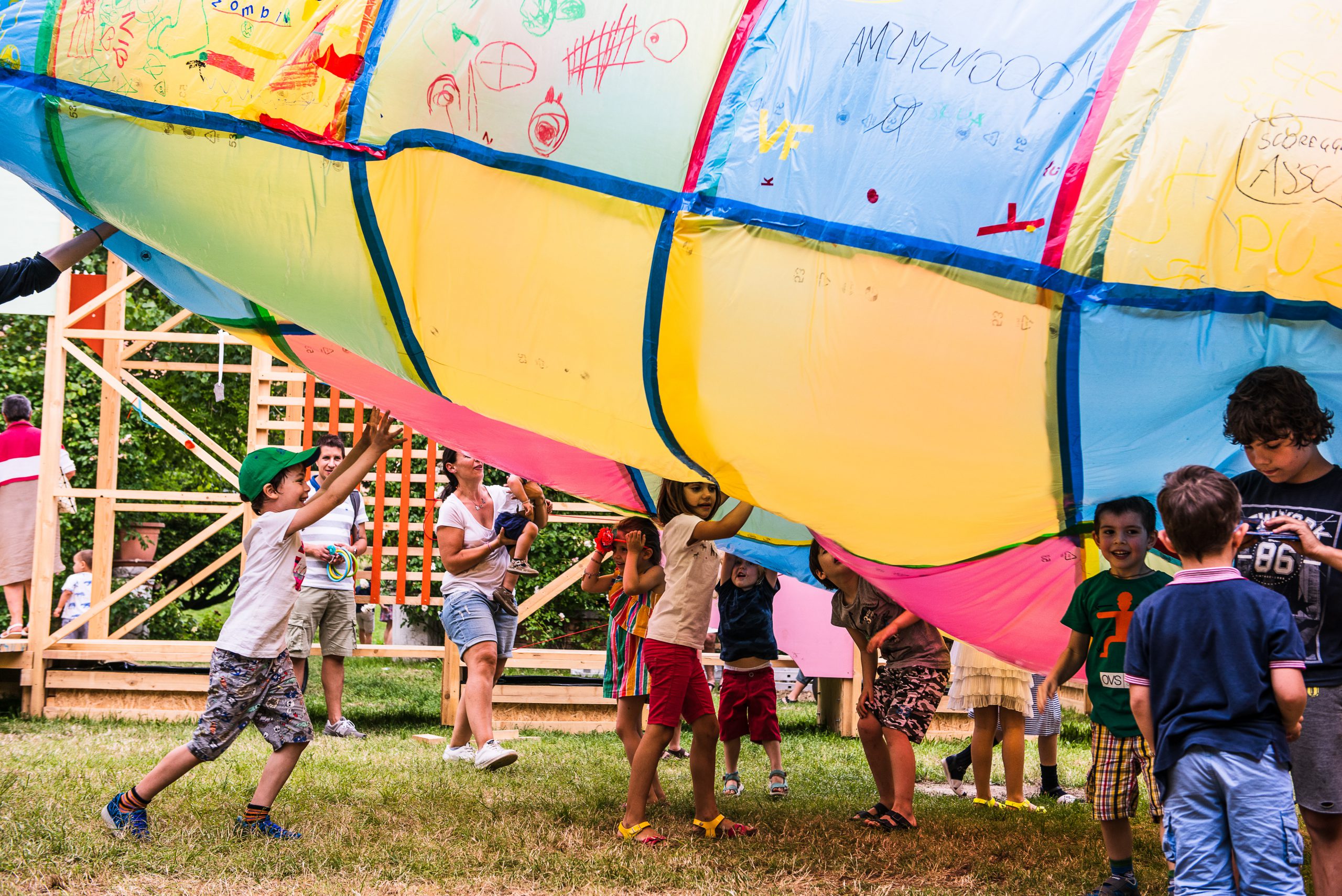 During the opening week of The  Happenstance, lead artist Peter McCaughey, of WAVEparticle, recorded his impressions in short blogs. Here are some of his reflections from the opening week of The Happenstance (May 2018). Read more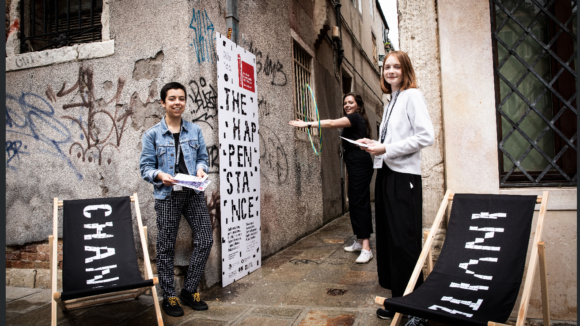 The Happenstance was a three-phased project that took place in Scotland, Venice and Scotland. We have created a series of twelve publications or 'dispatches', exploring the themes of, and learning from the project. Read more