5 July 2022 — Architecture exhibition open call opportunity Scotland + Venice 2023
Open call for proposals: 18th international architecture exhibition, La Biennale di Venezia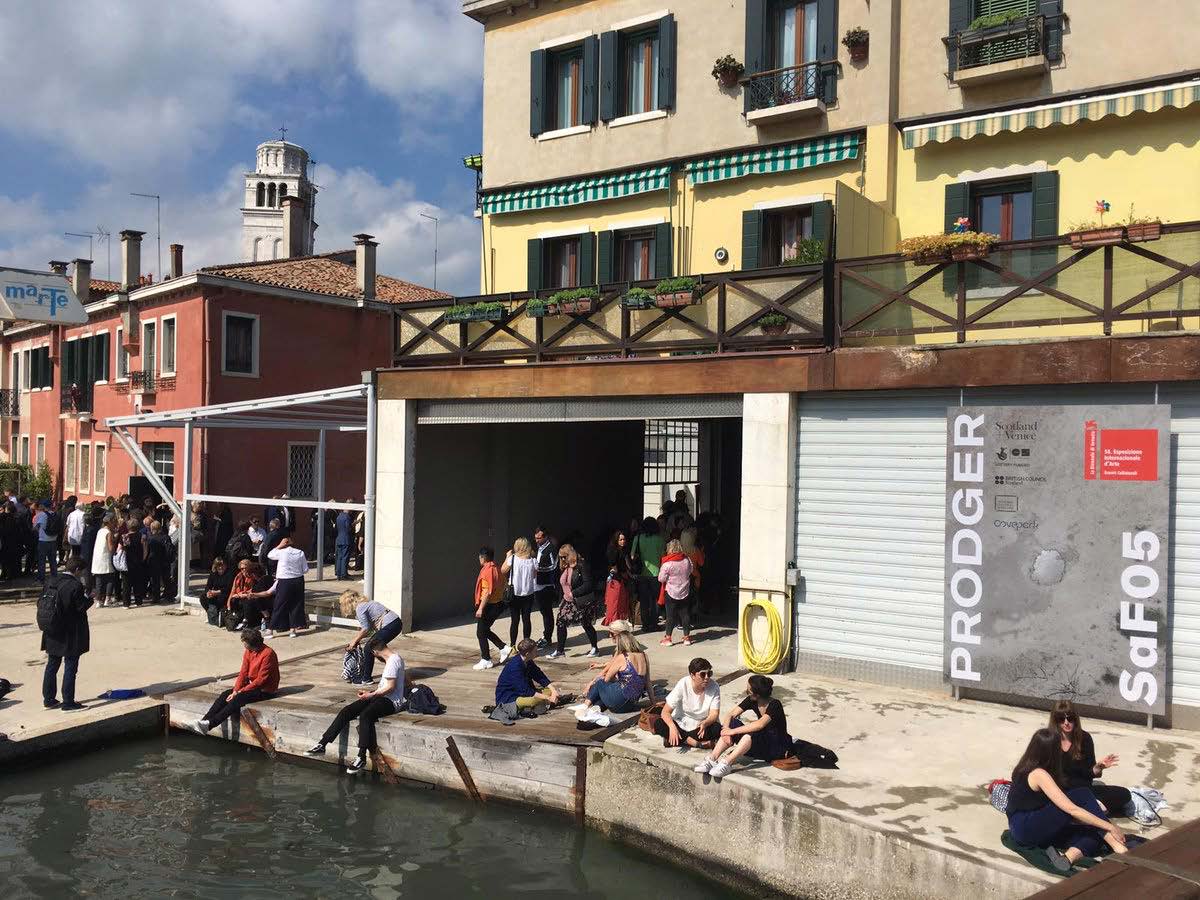 The Scotland + Venice partners are inviting proposals for a major exhibition which will be put forward to represent Scotland as a collateral event at the 18th International Architecture Exhibition in Venice – La Biennale – from 20 May to 26 November 2023.
This is a significant opportunity to present new ideas and practice from Scotland at one of the most prestigious international showcases for architecture in the world.
Proposals should provide a strong and compelling response to the overall themes of La Biennale as set out by the curator Lesley Lokko. We are looking for proposals that explore how good architecture and the built environment can be more available to and inclusive for everyone creating places that are healthy, sustainable, and thriving.
We are also interested in issues of diversity, community empowerment, whole place collaborations, climate change, and life in a post covid world.
Ambitions of the Scotland + Venice partnership
Proposals should be informed by, and respond to, the ambitions of Scotland + Venice:
To make a critically relevant contribution to international discourse about art and architecture and generate international opportunities for Scotland's creative sector.
To make a strong, globally relevant and distinctive contribution to La Biennale which showcases the best of Scottish art, architecture and design.
To strengthen Scotland's reputation as an ambitious, innovative connected centre for the arts and architecture, internationally open to new ideas and partnerships.
To strengthen public interest in and engagement with contemporary art and architecture internationally and in Scotland.
To support the creative and professional development of students, artists, architects, curators and producers.
To maintain and develop a proactive and progressive approach to equalities, diversity and inclusion and sustainability across the project.
To develop Scotland + Venice to achieve best value for money with clear governance, management and reporting structures.
Process and deadlines
Find out more about the process at the Public Contracts Scotland website.
The process is at two stages:
Stage 1: Proposals to be submitted via Public Contracts Scotland Website by noon Monday 15 August 2022.
Shortlisted candidates informed by 19 August 2022.
Find out more here:
https://www.publiccontractsscotland.gov.uk/search/show/search_view.aspx?ID=JUL453162
Stage 2: Shortlisted candidates will be asked to present and clarify the proposals at the Selection Panel interviews on 23 August 2022. (this has been changed from 24 August)
Supporting documents
For reference the supporting documents are available below, but please note that all submissions must be done through the Public Contracts Scotland website.
Strategic background information
Application form – please see Public Contracts Scotland website.